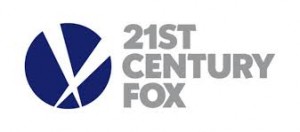 In the second major broadcast-legacy media mashup deal of the week, Rupert Murdoch's 21st Century Fox has taken a majority stake in National Geographic Society's media assets, including National Geographic magazine, in a deal valued at $725 million.
21st Century Fox already had an 18-year partnership with National Geographic to run the Society's cable TV channels. This deal expands that partnership, giving 21st Century Fox a 73 percent stake in a new entity called National Geographic Partners, which will include the cable channels, the magazine brands, the digital and video assets, and all the ancillary media business such as ecommerce, licensing, events and archive sales.
The deal essentially separates the media assets from the Society's missions of exploration, science and education, but allows for a continued revenue stream to help support those efforts. Meanwhile, the purchase price significantly boosts The National Geographic Society's endowment to almost $1 billion.
For the full Story read Folio Mag