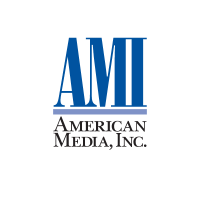 The great year of consolidation continues in the mass-market magazine space.
National Enquirer publisher American Media Inc. announced Friday that it has acquired Bauer Media USA's "celebrity group," which it says consists of 13 titles—including In Touch, Life & Style, Closer, J-14, and the recently launched Teen Boss. The deal is expected to close on July 1.
Arriving just over a year after AMI acquired Us Weekly from Wenner Media, the purchase leaves the David Pecker-led company with a dominant position on teen and celebrity magazine racks across the country.

A joint statement from the companies says that Bauer will focus its U.S. efforts on its women's titles, First for Women and Woman's World, among others, an area in which Bauer says it maintains a "lead position."
Regardless, the move represents a significant step back in the U.S. for the German-based company, in a year that's already seen the mergers of Hearst Magazines and Men's Health publisher Rodale; Time Inc. and Meredith Corp.; and the effective dissolution of the aforementioned Wenner Media.
AMI reportedly had interest in acquiring at least some of the titles currently up for sale by Meredith Corp., including Time and Fortune, until Meredith CEO Tom Harty publicly confirmed, in March, that those titles will not be sold to Pecker