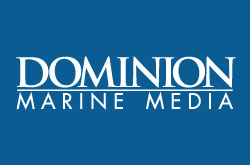 Apax Partners said July 19 it has agreed to buy Dominion Marine Media. Financial terms weren't announced. Dominion Enterprises, a subsidiary of Landmark Media Enterprises, is the seller. Dominion Marine operates recreational marine digital marketplaces – BoatTrader, boats.com, YachtWorld, and CosasDeBarcos – which attract over 62 million unique visitors annually.
Press Release: New York and Norfolk, Virginia, July 19, 2016 – Funds advised by Apax Partners today announced that they have entered into a definitive agreement to acquire Dominion Marine Media ("DMM"), the leading global marine classifieds marketplace and marketing software solutions provider to marine brokers and dealers, from Dominion Enterprises, a subsidiary of Landmark Media Enterprises. The transaction, which is subject to customary closing conditions, is expected to be completed in the third quarter of 2016. Terms of the transaction were not disclosed.
Operating the world's largest and most popular recreational marine digital marketplaces – BoatTrader, boats.com, YachtWorld, and CosasDeBarcos – DMM attracts over 62 million unique visitors annually to more than 300,000 unique boat and yacht listings. DMM's digital solutions serve over 5,000 dealers and brokers in more than 143 countries, enabling them to effectively reach in-market consumers, increase dealer inventory turnover, and improve their overall profitability.
"Our world-class brands have a long tradition of excellence in providing leading digital business solutions for the recreational boating industry," said Ian Atkins, Dominion Marine Media's President. "We are confident that the expertise and resources provided by the Apax team will not only further our mission of driving boat sales globally, but will be essential to our next phase of growth."
Marcelo Gigliani, Partner at Apax Partners, commented: "The recreational marine industry is poised for digital transformation and DMM is the only integrated digital media, technology and data platform positioned to capture this opportunity globally. We are excited to be backing Ian and his team and are eager to leverage our experience investing in and operating leading digital classifieds businesses to accelerate growth at DMM."
Through the Apax Digital practice, the Apax Funds are a leading private equity investor in the digital classifieds/lead generation and digital marketing solutions space, combining extensive digital investment expertise across three continents with deep operational value-add. Selected recent digital investments include TRADER Corporation (Canada), AutoTrader (UK), Bankrate (US), Dealer.com (US), Idealista (Spain), and Soufun (China).
Apax Partners was advised by Kirkland & Ellis (legal counsel) and PricewaterhouseCoopers (financial/tax advisor). Dominion Enterprises was advised by Evercore (M&A advisor) and Willcox and Savage (legal counsel).
About Apax Partners
Apax Partners LLP is a leading global private equity advisory firm. Over its more than 30-year history, Apax Partners has raised and advised funds with aggregate commitments in excess of $45 billion*. Funds advised by Apax Partners invest in companies across four global sectors of Tech and Telco, Services, Health Care and Consumer. These funds provide long-term equity financing to build and strengthen world-class companies. For further information about Apax Partners, please visitwww.apax.com.
* Funds raised since 1981, commitments converted from fund currency to USD at FX rates as at June 30, 2016.
About Dominion Marine Media
Dominion Marine Media (DMM) is the Internet partner of choice for the recreational marine industry and operates the four market leading web portals – BoatTrader, boats.com, YachtWorld, and CosasDeBarcos.com. Founded in 1999, DMM has offices in North America (Norfolk, Virginia and Vancouver, British Columbia) as well as in Europe (United Kingdom, Spain & Italy). The company employs 180 people and advertises boats for sale in 143 countries. Over 62 million unique visitors annually spend time researching products on DMM web and mobile sites, apps and social media outlets. Website