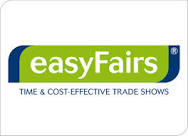 Artexis Easyfairs has expanded its international presence in the packaging event and congress sector with a new organiser acquisition.
EFI SA, a division of the group has acquired French company Oriex Communication, organiser of the ADF & PCD (Aerosol & Dispensing Forum and Packaging Perfumes, Cosmetics & Design) events held last week in Paris. The combined events attracted 6,000 attendees from more than 70 countries, including packaging division representatives of global brands and 350 exhibitors.
According to Artexis Easyfairs, the acquisition is to enhance its trade fair portfolio in the packaging sector, alongside its existing portfolio which 32 events across 16 cities and 11 countries, attracting over 100,000 visitors and 3,500 exhibitors each year.
For the full story read EN