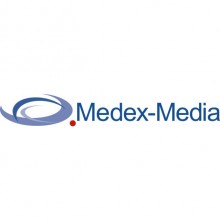 UDG Healthcare PLC, parent company of the Ashfield Division, acquired KnowledgePoint360 Group in March 2014, creating a market leading position in the global healthcare communications market. KnowledgePoint360 Group is headquartered in Macclesfield in the UK and in Lyndhurst, New Jersey in the US, with more than 700 staff across 12 global locations.
Nicola Burns (Global Managing Director, Ashfield Meetings & Events) said: "The strategic and complementary acquisition of KnowledgePoint360 Group has strengthened two of the Ashfield Division's areas of expertise; Healthcare Communications and Meetings & Events. This is aligned to current client demand for our business to combine services across these specialist areas and provide innovative solutions that add real value to the educational content of the meetings." Burns added: "KnowledgePoint360 Group also significantly enhances our creative, digital and e-learning capabilities. In addition it also adds a new and exciting in-house offering of exhibition services through Medex-Media."
Medex-Media, a division of KnowledgePoint360 Group has worked with healthcare clients to deliver effective exhibition and live event environments since 1985, delivering around 70 projects annually at major international congresses. Medex-Media provides the complete package of exhibition services throughout the product lifecycle, from strategic consultancy that maps audience educational needs and personas to relevant scientific congresses, through to dedicated project management and experiential design that transforms exhibits into learning environments to deliver personalised multichannel messages.
For the full story read Ashfield