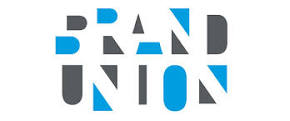 In  press release today WPP announces that its wholly-owned operating company Brand Union, a leading branding and identity company, has acquired 60% of Epigram in Brazil.  Epigram offers a range of services including identity development, graphic design and packaging, architecture and retail space design.

Epigram's unaudited revenues for the year ended 31 December 2013 were approximately R$8.4 million with gross assets of approximately R$1.5 million at the same date. Clients include MasterCard, Telefonica, Vivara, Giraffas and Delboni. Founded in 2004, Epigram is based in São Paulo and employs 60 people.

This investment continues WPP's strategy of investing in fast growing markets and its commitment to developing its strategic networks throughout the dynamic Brazilian market. Collectively (including associates) Group companies generate revenues of US$650 million and employ nearly 6,000 people in Brazil, WPP's eighth largest market. In Latin America, WPP companies (including associates) collectively generate revenues of over US$1.6 billion and employ 20,000 people.

Brand Union is part of WPP's Branding & Identity, Healthcare and Specialist Communications group (which includes Direct and Digital). Collectively (including associates), the companies in this group generate revenues of over US$6 billion and employ nearly 70,000 people.