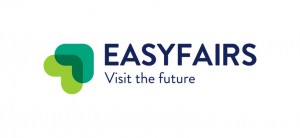 Press release:  Brussels, 15 May 2018: Easyfairs Netherlands has announced that it is taking over the Building Holland trade fair from Duurzaam Gebouwd with immediate effect. Building Holland has become the most important event for innovation in the construction and property industries in the Netherlands in recent years and its acquisition reinforces Easyfairs' portfolio in this sector.
Easyfairs currently organises several events in the Netherlands in these industries with the brands Bouw Compleet, Schilder, Glas en Afbouw Vakdagen, Klimaatvak, Installatie Vakbeurs and Elektro Vakbeurs. The acquisition of Building Holland further strengthens its construction, installation and property portfolio in the country.
Strategic fit
Easyfairs Netherlands CEO Jeroen van Hooff is pleased with the expansion of the portfolio and emphasises the strategic character of the deal, "The building, installation and property sector is strategically important for Easyfairs. It's a sector that's had to endure a lot during the recession, but it's precisely for this reason that we have to catch up so much in the area of construction and renovation. If you consider the current government policy of investing so much in green energy and sustainability, the future looks extremely positive. Building Holland allows us to serve the full scope of the construction and property community." 
Community first
Building Holland's founders, Richard Klein and Wietse Walinga, will remain involved with the event; Klein as Event Director and Walinga at Duurzaam Gebouwd, which has entered into a long-term partnership with the event. Richard Klein explains, "Easyfairs and Building Holland both endeavour to put the community at the centre of things and to meet the needs of both exhibitors and visitors. Easyfairs is one of the market leaders in the Netherlands and has an outstanding reputation. We're looking forward to combining the two companies' forces."
Involvement in the content programme
Wietse Walinga of Duurzaam Gebouwd says, "There's an enormous task ahead for the next two decades for the construction and property industries. That's why for several years, Building Holland's motto has been (Re) Building the Future:. At Duurzaam Gebouwd, we will also continue to be intensively involved in Building Holland's content programme." 
Becoming a European hotspot
Building Holland is the most important three-day innovation event for the construction and property industries. The annual event is held in RAI Amsterdam with an average of 15,000 visitors and 230 exhibitors spread across 15,000 square metres. Building Holland is becoming a European hotspot for the construction and property industry. It will further expand its international character in 2018 so that those with ambitions outside of the Netherlands will be able to meet their future business partners. The 2019 edition will take place from 9 to 11 April at RAI Amsterdam.
About Easyfairs
Easyfairs enables communities to "visit the future" at must-attend events that anticipate their needs and present solutions in the ideal format.
The group currently organises 218 events in 17 countries (Algeria, Belgium, China, Denmark, Emirates, Finland, France, Germany, the Netherlands, Norway, Portugal, Singapore, Spain, Sweden, Switzerland, the United Kingdom and the United States). Easyfairs also manages 10 events venues in Belgium, the Netherlands and Sweden (Ghent, Antwerp, Namur, Mechelen-Brussels North, Hardenberg, Gorinchem, Venray, Stockholm, Gothenburg and Malmö). The group employs more than 750 people and generated revenues exceeding €160 million for its financial year 2016-2017.
Easyfairs strives to be the most adaptable, agile and effective player in the events industry by employing committed individuals, deploying the best marketing and technology tools and developing strong brands. Visit the future with Easyfairs.
For more information, visit our website www.easyfairs.com
About Easyfairs Netherlands
With major events like Bakkersvak, Dutch Comic Con, Dental Expo, Empack, Pumps & Valves, Transport & Logistics, Rundvee & Mechanisatie Vakdagen, Landbouwdagen Intensieve Veehouderij, HortiContact, Transport Compleet, Auto Prof – AMT Live, Bouw Compleet, De Groene Sector Vakbeurs, Maritime Industry and TrendZ, Easyfairs Netherlands is an important key player in the Dutch events industry.
Easyfairs Netherlands also manages three event venues in the Netherlands: Evenementenhal Hardenberg, Evenementenhal Gorinchem and Evenementenhal Venray. All of these venues offer diverse possibilities for both private individuals and the business market for fairs and congresses, events and concerts, meetings and company and other celebrations. Each venue offers 20,000 m2 of exhibition space, modern restaurants and 4,000 parking spaces.
Combining both a strong event portfolio and three strategically located venues, Easyfairs is striving to become the Netherlands' most dynamic, flexible and effective player in the events industry. The company's employees apply the best marketing and technology tools and create strong brands to achieve that goal. Easyfairs offers its communities a 'life-changing experience' at distinctive events that meet the needs and exceed the expectations of both visitors and exhibitors. 'Visit the future' with Easyfairs.