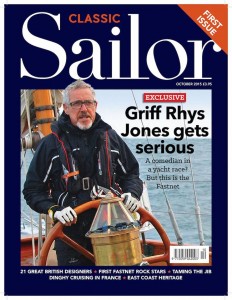 According to distributors COMAG Specialist: The first new classic boating title to launch this century, Classic Sailor will be the definitive guide for the classic boating and motor boating world.
Produced by an experienced crew of sailors of all types, the team behind Classic Sailor have all previously worked in journalism, in both magazines and newspapers. Luxurious in content and feel, Classic Sailor will devote most of its pagination to editorial and is limiting advertising to only 32 pages in every issue.
Run in conjunction with its online community of fans, Classic Sailor is creating a 'Go-To Directory' of suppliers of products and services for boat owners, which will eventually become a core part of the magazine, providing lists by region and specialism.
For the full story read In Publishing