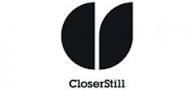 In a press release today CloserStill Media announced it is to launch Cloud Expo Europe and Data Centre World events in Paris, November 2016.
Paris, France – September 10, 2015 – As France claims an ever-growing presence in global cloud and data centre markets, CloserStill Media – leading technology events specialist – has announced the arrival of Cloud Expo Europe and Data Centre World Paris 2016, set to take place at the Porte de Versailles in November 2016.
The FREE-to-attend, educationally-led conference will become the largest IT and data centre gathering ever assembled in France – a country experiencing huge sector growth and exciting technological advancement. It will feature a conference with more than 300 speakers including at least 60 case studies with real users sharing their experiences plus a major exhibition with over 200 exhibiting companies and a range of networking opportunities.
As one of the largest cloud and data centre ecosystems in the region, Paris is seeing a rocketing rate of adoption for cloud services and demand for data centre capacity, sparking a growing trend for the construction of new high-spec facilities [1]. According to a market study conducted by MARKESS International, the French Cloud industry has grown from €2.2 billion in 2012 to €4.1 billion in 2014.
"Having spoken to a lot of French IT leaders over the last 3 years, I can see the Cloud adoption increasing every month. A few years ago, moving applications to the cloud was a luxury… Today, CIOs have a detailed strategy around Cloud in order to improve agility and better support the Business." Nicolas Capitoni, Director France, Masergy.
Speaking of the need to host a leading cloud and data centre event in Paris, Julien Daval, VP at DSI, said: "It will add a layer of competition, which will dynamise the market and stimulate creativity."
Introducing the new exhibitions, Event Director Marina Sanchez-Turon added: "France is the fourth largest equipped market in data centres in the world and the third biggest Cloud market in Europe. 55% of French private and public companies have adopted cloud technology. Overall, the French cloud industry grew by 25.1% in the first quarter of 2015 [2]. Cloud Expo Europe & Data Centre World will be the most influential gathering of cloud and data centre expertise in France attracting a large targeted audience of end users and suppliers from the public and private sectors."
The co-located events will present cutting-edge, tailored conference programmes, a high-quality supplier exhibition, strong networking opportunities, and bring practical business solutions to an audience of top-level IT executives and decision makers, as well as industry analysts and academics.
Forming part of CloserStill's award-winning technology portfolio which spans the UK, Germany, Singapore and Hong Kong, the Paris launch will enjoy access to an international network of expert speakers, including AWS for Dummies author and top cloud strategist Bernard Golden, VP at ActiveState, security thought-leader Joss Herjean of Société Générale, and eBay analytics innovator Davide Cervellin.
Commenting on his participation to Cloud Expo Europe London 2015, Cédric Thomas, CEO, OW2 explained: "We are pleased about our partnership with the organisers of Cloud Expo Europe which led to the set-up of the Open Source Park at the London exhibition. With its high quality audience, the event provided great market visibility to OW2, not only for its members but also for their projects."
David Warner, Application Manager, Huber + Suhner said about Data Centre World London: "We were busy from the moment the doors opened on the first day of the show. Our sales team can only get to see so many people, so this is a good opportunity to see our customers and get some leads. We've had good conversations and have booked for next year."
To learn more about Cloud Expo Europe and Data Centre World Paris 2016, please visit www.cloudexpoeurope.fr and www.datacentreworld.fr.
About CloserStill Media
CloserStill Media, the UK's fastest growing business media company, specialises in high-value, content-driven events and the nurturing of B2B and professional communities. The company operates chiefly in the healthcare and technology markets. CloserStill's international technology portfolio includes the world's largest and best attended cloud and data centre events, Cloud Expo Europe and Data Centre World as well as new launch events, Smart IoT London and Cloud Security Expo.
For more information, visit www.closerstillmedia.com.