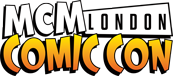 Part entertainment channel, part promotional platform, Comic-Con International and Lionsgate will start up a subscription video on demand channel called Comic-Con HD.
The ad-free service will launch on May 7 as a beta test, leading up to its official start in June, ahead of its big annual Comic-Con International event in San Diego. Comic-Con and Lionsgate did not disclose consumer pricing for the channel.
Comic-Con will run original scripted and unscripted series, daily and weekly entertainment commentary, plus a library of live and library programming. There will be other film and TV programs, as well as behind-the-scenes access and bonus content.
For the full story read Mediapost