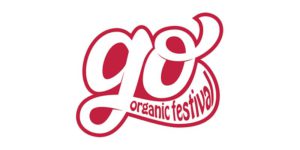 Press Release: Diversified Communications, organisers of the highly successful natural and organic trade shows in London, Scandinavia, Hong Kong and Australia, and publishers of Natural Products magazine and Natural Products Global, have announced the launch of a major new consumer event, The Go Organic Festival, to take place at London's iconic Battersea Park, over the weekend of 8-9 September 2018.
The launch follows months of discussions with leading brands and associations, including the Soil Association and the Organic Trade Board, and aims to be the biggest consumer marketing platform and celebration ever staged for the increasingly important organic sector.
Carsten Holm, managing director of Diversified, feels the timing of the new event is perfect, he says: "The organic sector is seeing strong growth across all sectors, with the 2017 Soil Association Report stating total sales of organic are up by an unprecedented 7.1% – the 5th consecutive year of growth.  So many people have asked us to do something like this and we believe there is a clear need for a major new event aimed at consumers and families, as well as the trade, which celebrates and promotes organic and brings consumers together with suppliers and organic products."
According to the organisers, the event will tap into the increasing popularity for festivals, but with a campaigning spirit and a sense of purpose.  The festival will take place at the event space at Battersea Park, and will include a large purpose-built indoor area with over 100 exhibitors (ranging from health, lifestyle, beauty and food).  The large outdoor space area will provide lots of activities for the whole family, including a festival stage with bands and DJs, a fun fair, comedy, celebrities, an organic farm with real animals, a beer tent (with organic craft beers, wine, and cider etc.), farmer talks, cooking demonstrations from famous chefs, and seminars covering key areas in natural and organic lifestyles.
"Held at the start of the Soil Association's Organic September, we want this to be an incredible day out celebrating everything that's great about organic," explains Mr Holm.
"The unique combination of outdoor and indoor spaces means that the event will cater for every weather eventuality, although we are expecting sunshine throughout!"
Commenting on the launch, Catherine Fookes, Organic Trade Board Campaign director says: "With more and more consumers now aware of the health and environmental benefits of buying organic food and drink, we are delighted that Diversified are taking forward The Go Organic Festival which will help celebrate organic and bring it to a wider audience. The Organic Trade Board aims to help raise awareness of organic and drive sales of organic food and drink and we think The Go Organic Festival will also really help to do that.  We look forward to playing our part and seeing it develop."
The Soil Association have also expressed their support, with Clare McDermott, business development director certification, commenting; "The Go Organic Festival brings a unique opportunity to share 'all things organic' with a wide group of people in a fun, festival setting.  Organic is more relevant than ever, appealing to everyone from foodies to families, and all those who are looking for food, as it should be, and the benefits that organic brings.  We are hoping that many Soil Association licensed organic brands, both large and small, will be involved and help to showcase the amazing products and innovation in organic today."
The organisers are anticipating in excess of 15,000 visitors at the event, which will benefit from a high-profile marketing campaign across the capital and further afield.  The website is undergoing development and can be found at www.goorganicfestival.co.uk.