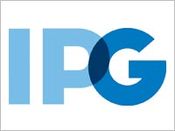 IPG's Draftfcb has made its first international acquisition, buying UK-based Halesway for an undisclosed sum as part of its plans to expand its presence in Europe.
The New York-based advertising agency has also announced a rebranding initiative that will see it become FCB Health. Its deal with Halesway sees it gain a business that specialises in integrated digital and traditional media campaigns for clients in the pharma, medical devices and OTC sectors.
Halesway brings a client roster that includes Abbott, Baxter, Boehringer Ingelheim, Hospira, MSD, Novartis, Reckitt Benckiser and Smith & Nephew.
For the full story click PMLive