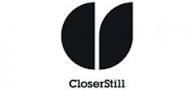 ehi Live 2019 will be fully incorporated into the next Digital Healthcare Show, which is part of the Health+Care series of events held on 26-27 June, 2019 at London ExCeL. This change follows the show's sale to event organisers, CloserStill Media.
The current National Healt Service (NHS) climate in the UK is tough for all health professionals, says CloserStill Media, and those tasked with digital transformation have a particularly heavy weight of responsibility within their organisation to deliver an integrated, interoperable yet patient-centred system.
The Health+Care events – The Digital Healthcare Show, The Healthcare Show, and The Residential and Home Care Show – are said to be the largest gathering of health and care professionals across the whole of Europe.
With the two digital events joining forces, this means that it will now also be the largest digital healthcare transformation event. The two-day events are important transformational days in the UK for the health and social care sectors, bringing together ideas and solutions to more than 10,000 local leaders, across all three Health+Care events, tasked with delivering sustainable change across the UK health and care systems.
New organiser CloserStill Media is already committed to supporting the digital healthcare community, so much so The Digital Healthcare Show is the only event to win an award in the same category at both The Exhibition News Award and The Association of Exhibition Organiser Awards.