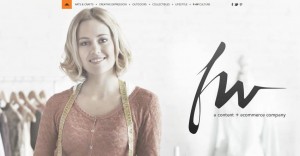 F+W, a Content + eCommerce Company has had several owners since David Nussbaum joined the company as CEO in 2008, but he said that Tinicum LP, which purchased a majority stake F+W in May, is the first owner to see the company as a strategic investment. Tinicum has stakes in other media companies and is prepared to supply F+W with resources to upgrade its infrastructure and make more acquisitions.
For the full story read Publishers Weekly
Also checkout the Tinicum website
F+W, a content and ecommerce company, sells print and digital content to a diverse group of enthusiast communities, including crafting, quilting, art, writing, design, outdoors and collectibles. F+W's product offerings include books, magazines, events and online content, as well as products sold via catalog and ecommerce stores. In May 2014, Tinicum recapitalized F+W in a deleveraging transaction and launched a tender offer for its outstanding common stock. F+W seeks to acquire media and ecommerce companies focused on enthusiast markets.