Gannett has sold sports, media and pop-culture website The Big Lead to Minute Media.
Minute Media president Rich Routman told Morning Consult the company wants to land one media deal similar to The Big Lead acquisition every quarter this year, particularly in the technology, food and lifestyle space.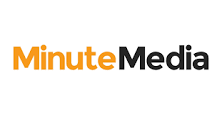 The Big Lead had 2.1 million unique visitors in January.
After a 2018 funding round that brought its total fundraising to $77 million, Minute Media acquired trivia-focused digital media brand Mental Floss in September. The Big Lead cofounder-contributor Jason McIntyre will leave the site, which was created in 2006 and purchased by Gannett in 2012.
For the full story read MediaPost