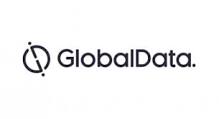 Business media and insight group GlobalData has confirmed it will pay £90.0m to acquire energy, construction and financial services analyst Research Views Ltd – a company controlled by GlobalData CEO Michael Danson, its US MD Wayne Lloyd and other shareholders.
For 2017, the Research Views Group generated pro forma revenues of approximately £27.0m (an increase of 18.8% over the prior year) and EBITDA of £2.1m. First announced in February, the acquisition will involve GlobalData issuing 15,957,447 new ordinary shares to the vendors of Research Views Limited (15.6% of the existing ordinary shares – on the day of the initial announcement, GlobalData's share price at close of business was 547.5 pence). In addition, net debt of £9.8m will be assumed by GlobalData (funded by the company's existing banking facilities) – this includes shareholder debt of £8.4m which will be repaid to Danson (pictured) and his associate companies.
Following the re-organisation, the Research Views Group will comprise three data and analytics providers: the RVL Group (energy industry); the Timetric Group (financial services and construction industry); and the SportCal Group (consumer sectors). GlobalData says the acquisition will bolster its recently formed construction group, following its acquisition of MEED Media in December. Research Views' business will be integrated into the group's global platform and infrastructure and will operate under the GlobalData brand which will then service eight business industries: consumer; technology; healthcare; construction; financial services; professional services; energy; and communities.