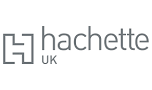 Hachette UK has acquired the Sheldon Press, a specialist medical, mental health and self-help imprint of the Christian knowledge publisher SPCK. It will become part of John Murray Learning.
The deal was completed following the signing of an agreement between SPCK's board and Hachette UK on Wednesday (2nd January). The sum paid for the list was undisclosed.
Although the Sheldon Press has been a part of SPCK (the Society for Promoting Christian Knowledge) for more than 25 years, SPCK's c.e.o. Sam Richardson admitted it had struggled to achieve the same success with the list as it had with its other publishing and said the time had come for SPCK to focus on its core expertise, namely publishing Christian books for a wide audience.
No staff at the Sheldon Press will be transferring as part of the agreement, SPCK confirmed; there was one part-time employee who worked on the Sheldon Press, it said, but that position was made redundant in September.
John Murray Learning will be retaining the Sheldon Press brand and has committed to announcing a full reissue programme plus "ambitious" front-list plans "in the near future".
All Sheldon Press authors and titles will move across to John Murray Learning under its publishing director, Iain Campbell, and all author contracts to be honoured. A joint statement from Hachette UK and SPCK read: "All Sheldon Press author contracts remain valid and will be honoured. There will be no disruption for authors, retailers or other customers of the imprint. Sheldon Press stock will move from Macmillan Distribution to Hachette's BookPoint distribution centre with immediate effect. MDL will be accepting Sheldon Press returns for 3 months until 1 April 2019."
Nick Davies, m.d. of John Murray Press, welcomed the Sheldon Press to the division, heaping praise on its "important books", a range it said it looked forward to building on and to widening the audience for.
The Sheldon Press has over 150 titles in print, covering a large range of mental and physical health issues faced by individuals in the developed world. The list includes eight titles on the Reading Well 'Books on Prescription' recommended reading list and a number of prize-winning titles at the British Medical Association Book Awards. Among its best known titles are Depressive Illness: The Curse of the Strong by Tim Cantopher and Curing Arthritis the Drug Free Way by Margaret Hills.
"We are delighted to welcome the authors of Sheldon Press to Hachette UK," said Davies. "We already have an excellent reputation in mental and physical health publishing thanks to a number of market-leading titles on our John Murray Learning and Jessica Kingsley lists, and this reputation will only be enhanced by this new relationship with Sheldon. We plan to expand the range and scale of our publishing and look forward to
taking these important books to new audiences in the months and years ahead."
Richardson, c.e.o. of SPCK, commented: "In recent years SPCK has had great success with our Christian publishing, doubling our turnover and winning awards in 2018 for both Large Christian Publisher of the Year and Specialist Consumer Publisher of the Year. But despite our best efforts we have struggled to replicate this success with Sheldon Press titles, and we have therefore decided to focus on our core expertise in publishing Christian books for a wide audience.
"We are proud to have developed Sheldon Press into a significant imprint, and I am delighted that John Murray Learning will be able to oversee the next stage of its development."