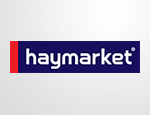 SME London, the events company behind London Fashion Week Festival, has bought the rights to the Clothes Show brand from Haymarket Media Group.
The Clothes show will not be taking place this year but SME will be "reviewing its strategic options for 2019 and beyond".
The show has been running since 1989 and most recently it powered the British Style Collective, a fashion take-over event in a number of locations in Liverpool in July 2017.
SME has partnered with The British Fashion Council for 25 years to work on aspects of London Fashion Week, including the creation of London Fashion Weekend which has been running for 15 years.