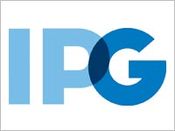 Interpublic Group reported 6.1% organic revenue growth for 2015 on total revenues of $7.54 billion. The company's organic growth in the fourth quarter of the year was 5.2% with total revenue of $2.2 billion.
So far, with three of the big agency holding companies reporting results, IPG leads the field in organic growth which is viewed as a key indicator of health within the advertising and marketing sector. Organic revenue strips out acquisitions, divestitures and currency fluctuations.
By comparison, Omnicom Group reported earlier this week that it had 5.3% organic growth for the year and 4.8% growth in Q4. Also reporting earlier this week, struggling Publicis Groupe reported 1.5% organic growth for the year and 2.8% for Q4.
For the full story read Mediapost