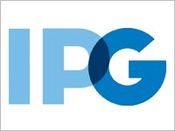 IPG bought global digital agency Profero in January. The deal was done through IPG's UK office.
Profero was merged into IPG's creative network Lowe, to become Lowe Profero, and added more than 5,000 employees around the world to the group.
In its first-quarter results, IPG credited Profero with its UK revenue boost, as well as some effects from buying another London agency, Inferno, in December 2013.
Michael Roth, chairman and chief executive of Interpublic, said: "It is worth noting that our total growth [in the UK] was 21 per cent, including acquisitions in the region, notably FCB Inferno and Lowe Profero."
UK revenue grew 10.7 per cent organically, when factors such as acquisitions were stripped out. It was one of three markets where IPG recorded double-digital growth in the period, along with Latin America and Asia Pacific.
For the full story read Media Week
For the full press release click Interpublic