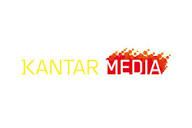 WPP announces that its wholly-owned media research and analytics business, Kantar Media, a world leader in audience measurement, has conditionally agreed to acquire Civolution's NexTracker audience measurement and SyncNow second screen audio watermarking business. The acquisition will build on Kantar Media's significant global presence and activities in digital audience measurement across all media in over 60 countries.

The acquired business is based in Rennes, France and is recognised as a world leader in audio watermarking technology, which is deployed in hundreds of channels worldwide.

The SyncNow business allows second screen devices, such as tablets and smartphones, to automatically sync to TV content through watermark detection.  The NexTracker audio watermarking technology identifies viewing of content across TV, tablet and mobile screens, enriching Kantar Media's existing techniques to meet the digital measurement needs of advertisers and broadcasters.
Kantar Media is part of Kantar, the data investment management division of WPP and one of the world's largest insight, information and consultancy groups. By connecting the diverse talents of its 12 specialist companies, the group aims to become the pre-eminent provider of compelling and inspirational insights for the global business community. Its 27,000 employees work across 100 countries and across the whole spectrum of research and consultancy disciplines, enabling the group to offer clients business insights at every point of the consumer cycle. The group's services are employed by over half of the Fortune Top 500 companies. 
Worldwide, WPP's data investment management companies (including associates) collectively generate revenues of about US$5 billion and employ over 34,000 people.  In France, the Group (including associates) generates revenues of around US$800 million and employs 5,000 people.