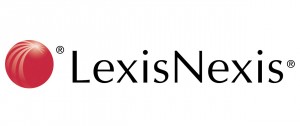 LexisNexis® Legal & Professional (www.lexisnexis.com), a leading global provider of content and technology solutions, today announced an agreement to acquire the Canadian legal publishing assets of Wolters Kluwer. The acquisition will extend the LexisNexis portfolio of next-generation products and solutions for customers within the Canadian market.
Simultaneously, Reed Elsevier agreed to transfer its LexisNexis Poland legal business to Wolters Kluwer's Legal & Regulatory division.
"We're pleased to announce this news. The agreement with Wolters Kluwer will allow us to better serve customers in Canada and supports our strategy to build leading positions in our core markets," said Mike Walsh, CEO, LexisNexis Legal & Professional.
Wolters Kluwer's legal publishing business in Canada has approximately 50 employees, and the LexisNexis legal business in Poland has approximately 120 employees.
About LexisNexis Legal & Professional
LexisNexis Legal & Professional (www.lexisnexis.com) is a leading global provider of content and technology solutions that enable professionals in legal, corporate, tax, government, academic and non-profit organizations to make informed decisions and achieve better business outcomes. As a digital pioneer, the company was the first to bring legal and business information online with its Lexis® and Nexis® services. Today, LexisNexis Legal & Professional harnesses leading-edge technology and world-class content, to help professionals work in faster, easier and more effective ways. Through close collaboration with its customers, the company ensures organizations can leverage its solutions to reduce risk, improve productivity, increase profitability and grow their business. Part of Reed Elsevier, LexisNexis Legal & Professional serves customers in more than 175 countries with 10,000 employees worldwide.
About Reed Elsevier
Reed Elsevier Group plc is a world leading provider of professional information solutions. The group employs approximately 28,000 people of whom half are in North America. Reed Elsevier Group PLC is owned equally by two parent companies, Reed Elsevier PLC and Reed Elsevier NV; the combined market capitalization of the two parent companies is approximately £19bn/€23bn. Its shares are traded on the London, Amsterdam and New York Stock Exchanges using the following ticker symbols: London: REL; Amsterdam: REN; New York: RUK and ENL.
About Wolters Kluwer Legal & Regulatory
Wolters Kluwer Legal & Regulatory is a division of Wolters Kluwer, serving customers around the world with expert content, solutions, software, and services in the areas of law, business and regulatory compliance. Customers of Wolters Kluwer Legal & Regulatory include law firms, corporate law departments, business compliance professionals, corporate legal counsel, legal educators, universities, libraries and government agencies. Wolters Kluwer had 2013 annual revenues of €3.6 billion ($4.7 billion), employs approximately 19,000 people worldwide, and maintains operations in over 40 countries across Europe, North America, Asia Pacific, and Latin America. Wolters Kluwer is headquartered in Alphen aan den Rijn, the Netherlands. Its shares are quoted on Euronext Amsterdam (WKL) and are included in the AEX and Euronext 100 indices.