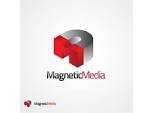 Magnetic Media Online, the search retargeting digital advertising company, client base rose 365% during the past two years as a result of the demand for retargeting in the U.S. and now Europe.
Magnetic will build a U.K.-based sales and marketing team that will eventually expand throughout Europe into Germany and France later this year or in 2015, followed by Asia in mid- or late 2015.
About Magnetic:
Magnetic was founded in 2008 and represents the first company to focus 100% on search retargeting. Through Magnetic's search retargeting technology, advertisers target users with display ads based on their search history. With 8 billion monthly searches, Magnetic's scalable search data marketplace crunches hundreds of millions of keyword combinations giving marketers and agencies the ability to leverage search data, a key indicator of intent, beyond the search engine. Its suite of retargeting technology includes both full and self-service search retargeting as well as site retargeting capabilities. Magnetic's customer base includes Fortune 500 brands, the largest U.S. advertising agencies, ad networks, exchanges and demand side platforms. Magnetic is headquartered in New York City and funded by investors including Charles River Ventures, Edison Ventures, NYC Seed, Roger Ehrenberg's IA Capital Partners, Founder Collective, New York City Investment Fund, Ron Conway and multiple angels. For more information, please visit http://www.magnetic.com.
For the full story click Mediapost