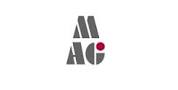 The Mark Allen Group is adding to its music portfolio with its acquisition on Friday of the leading world music magazine, Songlines.
Songlines, which was launched by editor-in-chief Simon Broughton and publisher Paul Geoghegan, will complete a trio of celebrated music magazines in the MAG stable.
It will join forces with the iconic classical music authority, Gramophone, which was founded by the writer Compton Mackenzie in 1923, as well as the country's foremost jazz magazine, Jazzwise, which is 18 years old. Songlines started life as an off-shoot to Gramophone in 1999, so the magazine has come full circle.
Songlines will be located at MAG's offices at St Jude's Church in Herne Hill, barely a stone's throw away from the magazine's current offices in nearby Effra Road. All the full-time staff, as well as Simon Broughton, will be transferring.