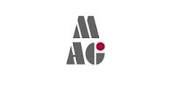 The Mark Allen Group has been shortlisted for the Ones to Recognise category by the Sunday Times BDO Profit Track Awards scheme for achieving significant year-on-year growth over the last three years.
The Ones to Recognise programme is designed to single out up and coming companies that are achieving success through strong management, as well through overcoming challenges and innovation. The overall winner will be chosen by a judging panel that includes Luke Johnston, the serial entrepreneur and chairman or risk Capital Partners, Paul England, head of professional services at BDO, and Hamish Stevenson, founder of Fast Track, and will receive a special award at the Profit Track 100 national awards dinner in June 2015.
Ben Allen, chief executive officer of the Mark Allen Group, said: "This is a fantastic achievement and is recognition for the tremendous work that the team have displayed over the last few years. The Mark Allen Group is one of only three publishing and media communications companies to be featured or recognised in the Profit Track 100 and is further evidence of the success of our strategy in delivering strong results in a rapidly evolving media industry".
The announcement of the nomination was made in the Sunday Times' Profit Track 100 supplement of April 12th. For the full story read Fast Track