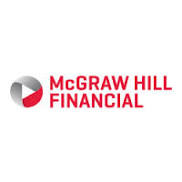 NEW YORK, Oct. 30, 2015 /PRNewswire/ — McGraw Hill Financial (NYSE: MHFI) today announced that the Company will commence a process to explore strategic alternatives for J.D. Power, a global marketing information services company providing performance improvement, social media and customer satisfaction insights and solutions.  In 2016, J.D. Power is currently estimated to have annual revenues approaching $350 million.
"With its iconic brand name, J.D. Power has a terrific market position and has prospered under the Company's ownership," said Douglas L. Peterson, President and Chief Executive Officer of McGraw Hill Financial.  "However, going forward, we have increased our focus on capital and commodity markets and believe that J.D. Power could be more valuable to a company in the market research and consumer analytics space that could better leverage its capabilities."
Morgan Stanley will act as financial advisor.
About McGraw Hill Financial:  McGraw Hill Financial is a leading financial intelligence company providing the global capital and commodity markets with independent benchmarks, credit ratings, portfolio and enterprise risk solutions, and analytics. The Company's iconic brands include Standard & Poor's Ratings Services, S&P Capital IQ and SNL, S&P Dow Jones Indices, Platts, CRISIL, and J.D. Power. The Company has approximately 20,000 employees in 31 countries. Additional information is available at www.mhfi.com.