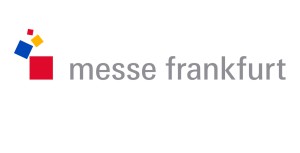 In a press release Messe Frankfurt Trade Fairs India Pvt Ltd, the Indian subsidiary of the global trade fair organiser Messe Frankfurt Exhibition GmbH has announced that it has entered into a definitive agreement to acquire the International Elevator and Escalator Expo from Virgo Communications and Exhibitions. With a well-timed launch of Electrical Building Technology show scheduled this year, the acquisition is expected to further broaden Messe Frankfurt's participation in the building technology sector, taking the number of events organised by the Indian subsidiary to 20.
Messe Frankfurt in India has been committed to continue expanding its position and presence locally while consolidating existing platforms with new value additions for the benefit of customers. Mr Wolfgang Marzin, President and CEO of Messe Frankfurt, talks about the newest acquisition. He said: "The International Elevator and Escalator Expo is the only dedicated show focusing on elevators and escalators market in India, making it an important addition to our portfolio of b2b fairs. This acquisition allows us to strengthen our position in the building technology sector and we are excited about the new opportunities this will create for our growth."
India is the second largest market in the world for the elevators and escalators which is growing rapidly and its significance is increasing with the vertical real-estate growth. By 2035, nearly 50% of the country's population, close to 750 million, will need to be housed in urban areas and the elevator industry will be one of the major beneficiaries of this migration to urban areas. The sector forecasts indicate growth at a CAGR of 14.3%, touching 103,000 units by 2018 while the escalator market is estimated at about 1,800 units per annum.
International Elevator and Escalator Expo, being the fourth largest elevator & escalator fair in the world, has been an exclusive platform for vertical transportation industry players in the Asian region and will continue to facilitate business and networking as a niche brand in Messe Frankfurt's Technology and Production segment from the 2018 edition. Both the organisers will continue to work closely together to enhance the exhibition experience and ensure a seamless transition for its customers and stakeholders.
Passing the baton to Messe Frankfurt India, Mrs Anitha Raghunath, Director, Virgo Communications and Exhibitions Pvt. Ltd. said: "IEE Expo has been instrumental as a business growth and networking platform for the vertical transportation industry in India. Having established a strong foothold in the industry, we believe we have found the right partners in Messe Frankfurt, who with their expertise and unmatched global presence can take the fair to greater heights."
The 2016 edition, organised by Virgo Communications and Exhibitions, featured 169 exhibitors showcasing the latest technology and design in elevators, escalators, components and accessories to 10,153 trade visitors across 13,000 sqm of exhibition space in Mumbai.
For information about the fair, please visit: www.ieeexpo.com
For more information of Messe Frankfurt in India, please visit: www.in.messefrankfurt.com
Background information on Messe Frankfurt
Messe Frankfurt is one of the world's leading trade fair organisers, generating around €645* million in sales and employing 2,297* people. The Messe Frankfurt Group has a global network of 29 subsidiaries and 57 international Sales Partners, allowing it to serve its customers on location in more than 160 countries. Messe Frankfurt events take place at more than 40 locations around the globe. In 2015, Messe Frankfurt organised a total of 132* trade fairs, of which more than half took place outside Germany.
Comprising an area of 592,127 square metres, Messe Frankfurt's exhibition grounds are home to ten exhibition halls. The company also operates two congress centres.The historic Festhalle, one of the most popular venues in Germany, plays host to events of all kinds.Messe Frankfurt is publicly owned, with the City of Frankfurt holding 60 percent and the State of Hesse 40 percent.