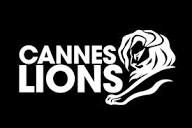 As is the case every year around this time, everyone starts pointing fingers at Cannes Lions organizers accusing the organization of increasing the number of categories and subcategories just to up award entry fees. This year, there have been 47,500 entries bringing in 28 million Euros.
For the full story read MediaPost

For the third year in a row, Omnicom Media Group has collected the most medals in the Media Lions category among the media agency holding companies. The company's media shops — OMD and PHD — won a combined 16 Media Lions, including four Gold Lions for PHD, which won a total of nine Media Lions, while OMD brought home seven. OMG also had 14 shortlisted entries in the Media Lions category.
For the full story read MediaPost