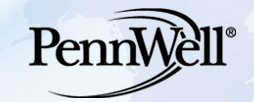 Tulsa, OK July 16, 2013 – PennWell Corporation, a diversified global media and information company, announced today that it has acquired PNEC, the Petroleum Network Education Conferences, from Philip C. Crouse & Associates, Inc. and entered into a consulting agreement with Cindy R. Crouse for the operation of the annual event based in Houston and next scheduled for May 13-15, 2014 in the Houston Galleria area. Terms of the purchase were not disclosed.
PNEC is an annual conference and exhibition serving the data integration, information and management disciplines critical to exploration and production within the global oil and gas industry. Founded in 1997 and held annually since then, PNEC brings together geologists, geophysicists, engineers, technicians, programmers, analysts and other professionals involved in data and information management. The 17thannual PNEC was held May 14-16, 2013 at the Double Tree by Hilton Greenway Hotel in Houston for a record 580 attendees from 37 countries. The three-day event included a plenary and multiple breakout presentations and networking among the attendees, 30 exhibitors and 23 sponsors.
PennWell's portfolio of conferences and exhibitions also includes Deep Offshore Technology (DOT), the world's oldest and leading event for deepwater and hazardous environments, Offshore Middle East, Offshore Asia, Offshore West Africa, PetroWorld India, and Oil Sands Heavy Oil Technologies in Canada. PennWell also publishes Oil & Gas Journal, the world's leading international news and technology magazine published weekly since 1902 and currently serving over 108,000 paid subscribers. The editorial staff of Oil & Gas Journal and Offshore will be involved in future PNEC conference development working with Mrs. Crouse and industry advisors. In addition to its magazine titles, PennWell owns PennEnergy.com, a news and information portal which also provides industry reports and research, and MAPSearch, which provides comprehensive data coverage and spatial analysis of 1 million miles of pipelines across North America.
For the full story click Pennwell