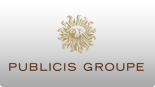 Publicis Groupe announces today that it has acquired Hawkeye (Ffwd Ltd and Mosaic LLC), a leading digital marketing services agency based in Dallas, Texas with deeply specialized competencies in data analytics, digital strategy, CRM and experiential marketing, to be aligned with Publicis North America, part of the Publicis Worldwide network.
Founded in 1999, Hawkeye counts a team of over 160 professionals and has offices in Charlotte, Buffalo, Minneapolis, Denver and Vail, as well as its headquarters in Dallas. Hawkeye services clients such as Cargill, Terminix, Agilent, American Airlines, BASF, Peterbilt, BestBuy, Lockheed Martin, Men's Health and The North Face.
Hawkeye will be rebranded as Publicis Hawkeye, and will be aligned with the Publicis Dallas agency. The new entity will operate independently; uniquely positioned to deliver data based insight and creativity to clients, across multiple points of engagement. Publicis Hawkeye's headquarters will remain in Dallas and will serve as a specialist center of excellence for all offices across Publicis North America.
Steve Dapper, Founder and Chairman of Hawkeye, was previously the Global Chairman and CEO of both Wunderman and Rapp Collins. He will lead the new entity in the same role while Sally Kennedy, CEO of Publicis Dallas, will become the CEO of Publicis Hawkeye.
Hawkeye offers a range of integrated digital marketing services including data and analytics, website design and development and social and mobile marketing.
For the full press release click Publicis