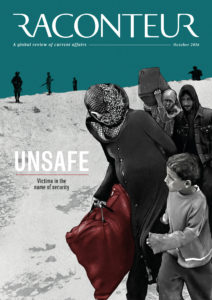 Raconteur, the free current affairs magazine, is closing nine months after launching due to a lack of advertising revenue. The last issue of the quarterly magazine, published by content agency Raconteur Media, will come out on Friday. Press Gazette was told that the magazine's editor, Peter Guest, has been suspended after emailing staff about the closure.
According to The Drum he wrote: "Apparently print media is dead, and someone only just told the CEO." He also called on contributors to claim payment from the company, adding: "If, along with half of the writers in the Western world, you are overdue payment from Raconteur, you can scream and shout to your heart's content…
"The company survives in its pre-existing form as a pamphleteer for the sub-Davos crowd, and they have no excuse not to pay what they owe."Raconteur Magazine launched in March. At the time, Raconteur Media founder Freddie Ossberg was reported as saying: "Now is a good time to launch a freesheet as the model is proving popular with readers."
Ossberg told Press Gazette the magazine closed for commercial reasons.