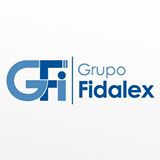 Reed Exhibitions (RX) announced that it has signed a definitive agreement to acquire Grupo Fidalex, S.A. de C.V ("Fidalex"), a Mexico-based event organizer. The acquisition of Fidalex is a strategic move that provides a platform for rapid expansion through both additional acquisitions and launches that leverage key international brands. With this acquisition, RX will employ a team of more than 100 tradeshow professionals working on 20 event brands in Mexico City, Guadalajara and Monterrey – with the majority of the employees to be located in a new office location in Mexico City. Fidalex brings Reed Exhibitions 15 brands which will be added to the existing portfolio of five events acquired in the past several years.
Reed Exhibitions Mexico has secured its position as the leading tradeshow organizer and will now consolidate the business into a single, unified platform. Perhaps most important, the top event brands of Fidalex will benefit from Reed Exhibitions' cross-border expertise in key sectors intended to quickly add growth and value to customers in Mexico:
Expo Carga (Transportation and Logistics sector) can capitalize on both the Reed Exhibitions France brand SITL and the Reed Brazil MOVIMAT events.
Top Flotillas (commercial vehicles sector) will enjoy immediate support from Reed Brazil's extensive transportation portfolio, most especially FENATRAN.
And ICOMEX (meetings and conventions sector) will now participate as part of Reed Travel's global portfolio. The opportunity for such value-adding execution is evident in the performance of the first two events acquired by Reed Exhibitions- Expo Seguridad and Expo Ferretera.
Expo Seguridad and Expo Seguridad Industrial (acquired in 2011) have leveraged the ISC security brand from the USA and Brazil to achieve 32 percent growth in net square meters and 32 percent growth in attendees. Expo Ferretera (acquired in 2013) has drawn expertise, customer relationships and best practices from the National Hardware Show in the United States and Feicon/Batimat in Brazil. Because of growth in Reed Exhibitions' first-year of ownership, Expo Ferretera moved into additional space on the second floor of Guadalajara's exhibition center and now has room for significant growth on the 20,000 net sq. meter event.
In the same way, events acquired earlier this year – Expo Beauty Show and Expo Lighting America — will draw on customer relationships and industry expertise from Reed events in Europe and South America.
"In 2015, Reed will deliver well over 75,000 net square meters of exhibition volume and serve almost 2,800 exhibiting customers and more than 140,000 buyers," said Nancy Walsh, President of Reed Exhibitions North America. "But this isn't about being the biggest in Mexico – which we are; it's about delivering the best value to our customers in Mexico, the partners from whom we acquired the events and the Mexican industries we serve." "Reed Exhibitions is the leading global organizer and our goal is to bring all that capability to become the best tradeshow company in Mexico to the benefit of Mexico," Walsh said. Already, Reed has capitalized on its centers of excellence to deliver best practices in marketing, hosted buyer programs, digital capabilities, 'e' products, pricing and international sales. Philippe Surman, founder of Fidalex, will become Country Manager for Reed Exhibitions Mexico and his brother Alexandre Surman will lead Sales and Marketing. Philippe will report to Walsh. "We are excited to be a part of Reed Exhibitions," Philippe Surman said. "We have always been inspired by Reed's unmatched commitment to providing their customers the best products and services to meet their needs and grow their business. My brother and I have worked hard to develop a quality business and I'm confident that Reed will take our 'baby' to places we can only dream of today." A founder of Reed's original acquisition, Expo Seguridad, said the Surmans' confidence in a future with Reed is well placed. "Reed has helped us enhance the Expo Seguridad brand and take it to a new level with some amazing growth," said Andrea Ferrando, who remains actively involved in the business. "The critical factor for me is that Reed has accomplished these things while respecting our customers' needs and remaining true to our philosophy for the business." The transaction was completed this week. Terms were not disclosed.
About Reed Exhibitions
Reed Exhibitions is the world's leading events organizer, with more than 500 events in 40 countries. In 2013, Reed brought together more than 6 million active event participants from around the world generating billions of dollars in business. Today Reed events are held throughout the Americas, Europe, the Middle East, Asia Pacific and Africa and organized by 34 fully staffed offices. Reed Exhibitions serves 43 industry sectors with trade and consumer events and is part of the Reed Elsevier Group plc, a world-leading publisher and information provider. For more information, go to www.reedexpo.com.