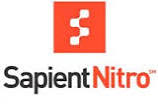 SapientNitro has acquired Campfire, a digital creative boutique and its second agency purchase of the year.
Parent company Sapient, best known for its roots in information technology, has for years attempted to diversify by adding creative agency services, mostly through M&A and talent, in its SapientNitro division.
Campfire joins a handful of SapientNitro acquisitions over the past few years. In 2011, SapientNitro bought Clanmo, a mobile shop based in Cologne, Germany. Later that year, it acquired D&D Holdings, a London-based ad agency.
In 2012, it set its sights on the U.S., acquiring Portland, Ore.-based digital agency Second Story and mPhasize, a marketing analytics company in Westport, Conn. And in January it bought Hispanic marketing shop La Comunidad.
For the full story click Ad Age.