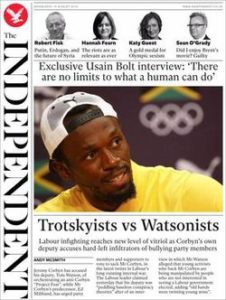 A Saudi investor has taken a significant stake in the Independent, potentially pumping millions of pounds into the liberal news website but may spark a controversy about the human rights record of the Middle Eastern country.
Sultan Muhammad Abuljadayel has taken a stake of between 25% and 50% in Independent Digital News and Media, the holding company of the Independent, according to filings at Companies House. Abuljadayel is listed as being 42 and based in Saudi by the filing. He appears to have no other business interests in the UK.
It is not clear if Abuljadayel has bought the stake from another shareholder or if the holding company issued new shares to him, a move that would dilute the shareholdings of all other investors. Either way, Evgeny Lebedev, the owner of the Indpdendent's parent company, ESI Media, has seen his shareholding fall below 50%. Justin Byam Shaw, the chair of ESI, also retains a significant stake.
The deal, which was first report by Middle East Eye, could value the Independent at more than £100m.