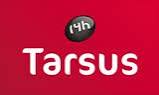 Tarsus Group (LSE: TR, "Tarsus" or the "Group"), the international business-to-business media group, has further strengthened its portfolio through acquisitions in China and Turkey and has also agreed to dispose of up to 18% of the Group's French business. China – SIUF acquisition
The Group has agreed to acquire 50% of the China (Shenzhen) International Brand Underwear Fair ("SIUF") from Mr Zhang Fengwei and associates (the "Vendor"). SIUF was launched in 2006 and has become a leading show in the Asian Pacific market for underwear garments. It is an annual event, held in May at the Shenzhen Exhibition and Conference Centre in Southern China. The show comprised 15,900 square metres (net) of space in 2013 and Tarsus expects it to continue its track record of growth in 2014.
The global underwear market is currently valued at approximately $30 billion. The Chinese market was valued at approximately $10 billion in 2010 and is the fastest growing market globally, supported by a strong domestic manufacturing and retail base.
To date, SIUF's core business has focused on domestic brands and going forward, utilising Tarsus' international knowledge and skills, will seek to internationalise the exhibitor range as well as launch a new sourcing event for lingerie manufacturers. The Vendor will continue to manage the business post acquisition.
Tarsus believes that SIUF will provide synergies with its Tarsus' Off-Price business where lingerie is one of the largest categories within the events.
The consideration will be met from Tarsus' existing cash resources and bank debt facilities. The acquisition is conditional on Chinese regulatory approvals and is expected to complete in the next few months.
Turkey – IFO minority interest acquisition
The Group acquired the outstanding 25% of the issued share capital of Istanbul based IFO not already owned by Tarsus in December 2013 from Mr Selahattin Durak, who will become an advisor to the Group. The Group purchased the initial 75% in June 2011.
IFO is one of the leading exhibition businesses in Turkey whose three events are Asansor (Lifts), REW Istanbul (Recycling and Waste Management) and Sign Istanbul (Outdoor Advertising and Visual Communications). IFO has shown strong growth under Tarsus' ownership and the acquisition will further consolidate Tarsus' position in the fast-growing Turkish market. The consideration will be met from Tarsus' existing cash resources and bank debt facilities.
France
The Group has agreed to sell up to 18% of its French business to Romuald Gadrat, the incumbent Managing Director of the division, who will continue to run the business going forward. This is in line with the Group's strategy of reducing its exposure to France.
For the full RNS click Tarsus