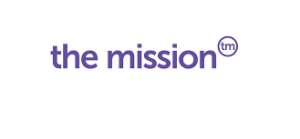 The Mission Marketing Group plc ('the missiontm', "the Company", AIM: TMMG), the marketing communications and advertising group, is pleased to announce that it has acquired Chapter Agency Limited which includes the recently acquired Bell and Watson Limited (together "Chapter"). Initial consideration of £1.3m is payable in cash on completion. Further consideration of up to £3.7m is payable subject to financial performance in 2015, 2016, 2017 and 2018, of which the first £0.2m will be payable in ordinary shares of 10 pence each in the capital of the Company (the "Acquisition").
About Chapter
Established in 2009, Chapter is a Midlands-based advertising agency employing 29 people and has an extensive client base including Nissan, Yardley, Topps Tiles, Crowdcube, Calor and Virgin Trains. Since launching, it has been voted National Advertising Agency of the Year at the Marketing Industry Awards and this month was the most nominated Agency at the prestigious Cream Awards 2015, winning in seven categories. Chapter Agency Limited also recently acquired Bell and Watson Limited, a consultancy that delivers specialist digital marketing services.
In the 12 months to 31 March 2014, Chapter had a turnover of £1.9m, profits of £0.4m and, at 31 March 2014, had total assets of £1m.
Commenting, David Morgan, Executive Chairman of the missiontm said:
"I am delighted to welcome Chapter to the missiontm portfolio. We have admired Chapter and its unique approach for quite some time and we are really looking forward to working with them as part of the missiontm. Chapter's team members already share a similar culture to us, making this a perfect fit. Their strategic expertise, creativity and strong team will complement our portfolio of Agencies and our shared knowledge can only strengthen Chapter's ethos of Sharper & Better."
Mike Rose, Managing Director of Chapter said:
"In just under 7 years, we have built a very special Agency and grown an extraordinary team. We feel very proud that the success and quality of Chapter has been recognised by the missiontm.
"Our culture has been a massive part of what makes Chapter different so we are impressed with how the missiontm allows its Agencies to stand alone and operate independently within the supporting strength of the Group. This is going to be a strong, collaborative and really exciting partnership enabling us to explore new initiatives together while preserving the closeness and understanding that are the heart of the Agency."
the missiontm is a network of entrepreneurial marketing communications Agencies, now employing over 900 people in the UK, Asia and San Francisco. The Group comprises a complementary mix of integrated generalists, specialists in specific marketing/ communications activities and specialists in particular market sectors, all providing award-winning solutions to national and international Clients.