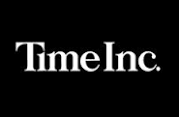 In a press release Time Inc. (NYSE:TIME) today announced the acquisition of inVNT, a seven-year-old experiential company that specializes in live media, digital and traditional media, brand environments and creative services."Live media is a great way to deliver targeted audiences to marketing partners. It provides passionate individuals an opportunity to share meaningful and memorable interactive brand experiences," said Time Inc. Chairman and CEO Joe Ripp. "inVNT provides proven event expertise that will make our company a more attractive strategic partner for global advertisers. This acquisition complements our traditional and digital advertising assets, and I see enormous potential to grow this business."
The two companies together currently present more than 575 events a year – in the consumer and business-to-business space. inVNT manages events such as the Cadillac V-Series Media Drives, Intel Developer Forum and PCNA (PepsiCo) Bottler event. Time Inc.'s Essence Festival just took place in New Orleans over the July fourth weekend and attracted approximately half a million attendees. Other Time Inc. events include the Time 100, the Fortune Most Powerful Women Summit and the Food & Wine Classic in Aspen.
Scott Cullather, founder and Global Managing Partner of inVNT, will continue to lead the company. He will report to Mark Ford, Time Inc.'s Executive Vice President, Global Advertising.
Ford commented: "inVNT is a creative powerhouse. They understand consumers, marketers and how to create stellar live media events. By combining inVNT's resources and Time Inc.'s iconic brands, we will be able to leverage our existing live media offerings and create new media platforms for our marketing partners."
"Our goal is to create deeper connections between advertising partners and consumers," said Cullather. "We are excited about the tremendous opportunities our company will have working with the iconic Time Inc. brands and the people behind them."
"Time Inc.'s resources, brands and franchises bring enormous opportunity to inVNT," Cullather continued. "Getting in on the ground floor of Time Inc.'s live media investments accelerates our goal for more collaboration and more creativity as we aim to be an internationally recognized force in live media."
inVNT will retain its name, continue to service existing clients and will remain in its current headquarters in the Puck Building in Soho. inVNT satellite offices are strategically located in London, Washington, D.C., Detroit, San Francisco and Laguna Beach, California.
Since becoming an independent public company in 2014, Time Inc. has been extending its brands, content and audiences into new revenue streams through investment and acquisition. Time Inc. recently acquired UK Cycling Events (UKCE), the UK's leading provider of premium cycling events, and FanSided, a sports, entertainment and lifestyle network of more than 300 websites with a collective audience of approximately 15 million monthly unique visitors. Last year, Time Inc. acquired Cozi, a technology company that is the leader in digital and mobile technologies for the family organization and calendar space.
About inVNT
An experiential company founded and led by Scott Cullather since 2008, inVNT specializes in live media, digital and traditional advertising, brand environments and creative services.
The company works on over 200 annually events with Fortune 50 companies that include Intel, PepsiCo, Merck, General Motors, Subway, Juniper Networks and the Outdoor Advertising Association of America. inVNT has created events that span 60 countries across six continents.
About Time Inc.
Time Inc. (NYSE:TIME) is one of the world's leading media companies, with a monthly global print audience of over 120 million and worldwide digital properties that attract more than 120 million visitors each month, including over 50 websites. Influential brands include People, Sports Illustrated, InStyle, Time, Real Simple, Southern Living, Entertainment Weekly, Travel + Leisure, Cooking Light, Fortune and Food & Wine, as well as more than 50 diverse titles in the United Kingdom, such as Decanter, Horse & Hound and Wallpaper*. Time Inc. is home to celebrated events and franchises, including the Fortune 500, Time 100, People's Sexiest Man Alive, Sports Illustrated's Sportsman of the Year, the Food & Wine Classic in Aspen, the Essence Festival and the biennial Fortune Global Forum. Hundreds of thousands of people attend these live media events each year. Time Inc. also provides content marketing, targeted local print and digital advertising programs, branded book publishing and marketing and support services, including subscription sales services for magazines and other products, retail distribution and marketing services and customer service and fulfillment services, for Time Inc. brands and third-party clients, including other magazine publishers.