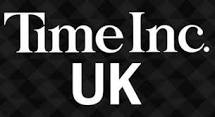 10/27/2015LONDON–(BUSINESS WIRE)– Time Inc. (UK) Ltd. announces today that it has acquired International Craft & Hobby Fair Limited (ICHF), an events business specialising in trade and consumer events in the crafts arena.
Established in 1976, ICHF Events is the UK market leader in the sector, running a programme of 24 consumer and trade crafting shows held at major UK exhibition centres. The acquisition builds on the strong relationship between the two companies, solidified in 2012 through the joint launch of Woman's Weekly Live at Event City in Manchester.
Time Inc. UK CEO Marcus Rich says: "Crafting is a key content pillar at Time Inc. UK and the acquisition of ICHF is pivotal in achieving our ambitions in this market. This is an excellent example of our growth strategy in action and an attractive use of Time Inc. capital."
Fiona Dent, recently promoted to group managing director, lifestyle, at Time Inc. UK, adds: "We reach 7.5 million crafters across our women's brands and this move establishes Time Inc. UK as the country's market leader in consumer and trade craft events. We know from experience that ICHF is a fantastic business, and we look forward to working with the team to develop exciting new opportunities."
Simon Burns and Troy Bennett, joint managing directors of ICHF Events, will continue to run the business, working closely with Sandy Gale, publishing director at Time Inc. UK.
Simon Burns says: "We are really excited about the acquisition of ICHF by Time Inc. UK. With so many symmetries in both ethos and outlook, we feel that the fit is perfect.
"We have worked with Sandy and her team on Woman's Weekly Live for a number of years and we look forward to being part of Time Inc. and heading up another successful 40 years."
As part of Time Inc., which became an independent US public company in 2014, Time Inc. UK has invested expanding its brands, content and audiences into new revenue streams, through a combination of both organic investments and acquisitions. During 2015, Time Inc. UK has acquired UK Cycling Events (UKCE), the leading UK provider of premium cycling events; invested in Snap Fashion, a visual search business specialising in fashion; announced a joint venture between Marie Claire and Speciality Stores, part of Ocado, to launch a beauty and well-being business; and through Horse & Hound, developed Equo, an online equestrian events entry system.
About Time Inc. UK
Time Inc. UK is Britain's leading publisher of print and digital magazine content. With more than 60 iconic brands – including Decanter, Country Life, Horse & Hound, NME, What's on TV and Wallpaper* – Time Inc. UK creates content for multiple platforms, across print, online, mobile, tablets and experiences.
Time Inc. UK reaches 7.5 million crafters across its women's brands, including women's lifestyle titles such as Woman's Weekly and Woman & Home; TV titles such as TV Times; home interest titles such as Style at Home and Ideal Home; and fashion titles such as InStyle, Look and Marie Claire.
About ICHF
ICHF (International Craft & Hobby Fair Ltd) was established in 1976 by founders Maurice and Ruth Brown, with their son-in-law David Bennett joining one year later. Initially concentrating on two trade exhibitions, the company quickly grew and has continued to expand during its four decades of trading to now run 24 exhibitions within the creative craft and hobby industry.