Tribune Company today announced that it has entered into an agreement with Sony Corporation of America to purchase Gracenote, the global leader in music technology and metadata. Gracenote is the largest source of music data in the world, featuring metadata for more than 180 million tracks, which helps power more than a billion smart phones and tablets, as well as the world's most popular streaming music services.
Tribune Company will combine Gracenote with Tribune Media Services (TMS), the premier provider of television and movie metadata, creating one of the largest entertainment metadata companies in the world.
Gracenote is the industry standard for music recognition technology and its database gets 550 million look-ups each day and more than 16 billion every month, making it the most trafficked music data source on the planet. Gracenote technology is featured in thousands of mobile apps and 50 million cars have been equipped with Gracenote. The company also provides data and information for one million movies and TV shows to 30 countries and holds over 90 U.S. and foreign patents.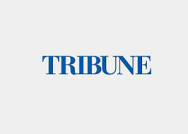 Tribune is purchasing all of the shares of Gracenote, Inc., which is a wholly-owned subsidiary of Sony Corporation of America, for $170 million subject to standard adjustments. The transaction is expected to close in the first quarter of 2014, upon receipt of regulatory approvals.
About Gracenote
Gracenote, Inc. provides music and video content and technologies to the world's hottest entertainment products and brands. Gracenote is the industry standard for music and video recognition and is supported by the largest source of music and video metadata, featuring descriptions of more than 130 million tracks and TV listings for 28 countries. A wholly owned, independent subsidiary of the Sony Corporation of America (SCA), Gracenote has offices in Tokyo, Munich, Berlin, Seoul, Taipei and San Francisco with worldwide headquarters in Emeryville, Calif. For more information, visit our website www.gracenote.com or follow us at @GracenoteTweets and www.facebook.com/PoweredbyGracenote.
For the full story click Tribune