Britain's competition regulator today launched an investigation into the sale of Richard Desmond's Express newspaper stable to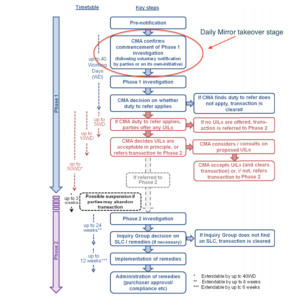 the owner of the Daily Mirror. The Competition and Markets Authority (CMA) said it "will now assess whether this deal could significantly reduce competition within the UK media sector". A deadline of 7 June has been set for a decision with interested parties invited to submit evidence to the investigation.
What stage is it at?