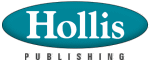 Wilmington Group plc, the professional information and training group,
is pleased to announce the acquisition of two directories, "The Knowledge" and "Benn's Media". The Titles were acquired, on 12 May 2006, by the Group's specialist Media division Hollis from United Business Media plc for £1.6M. With a combined turnover of approximately £1.2M in the year ended 31 December 2005, the Titles are highly regarded products in their respective markets.
The Knowledge is a leading guide for production services in the TV and Film
industries, available in both printed and web versions. Benn's Media is a leading
contact directory for the press and PR market. Hollis already has substantial
presence in both these areas and the Titles will both extend the range of the current
offering and create exciting new development opportunities.