WPP could sell its 20 per cent share in Chime Communications after it criticised the company for its takeover of Just Marketing Inc for $71m (£44m).
Chime has said that WPP did back the takeover of the company, which arranges sponsorship, hospitality and rights deals in Formula One, NASCAR and IndyCar motorsports, but that Chime had rejected WPP's desire to raise its stake in Chime to 29.9 percent as part of the transaction.
In a statement, WPP said: "Our principal concern is about the quality of the JMI deal, going to shareowners yet again to finance it, and a failure to focus on organic growth as promised.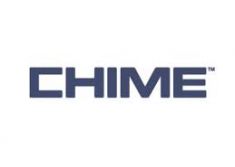 "WPP has now stated that if Chime proceeds with the acquisition on its current terms, it is WPP's current intention to explore a sale of its stake in Chime."
For the full story click The Drum
For the original Chime/JMI story click Chime