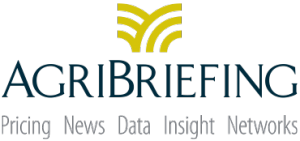 AgriBriefing, the world's leading agribusiness price reporting, information, market data and intelligence company is pleased to announce the acquisition of Tallage SAS.
Tallage is a French-based provider of business-critical intelligence for the grain, oilseeds, durum wheat, animal feed, biofuels and malting barley sector. Trading primarily as Stratégie grains the company has, for nearly 30 years, acted as the reference data source for the agri-food chain across Europe.
Stratégie grains' country level supply and demand forecasts are relied on by some 350 corporate customers across farm production; food and feed manufacture; ingredients; seed and fertiliser manufacturing, commodity trading & transport/logistics. They provide unique market data which allows the agri-food chain to forecast price movements and build their purchasing, physical trading, hedging and risk management strategies.
Established in 1993 by Andrée Defois and her partner Jean-Christophe Paquier, the business is supported by a hugely experienced team of specialist grain, oilseed and crop analysts. Both Andrée and Jean-Christophe will remain with the business post the acquisition, alongside the wider team.
Rory Brown, CEO of AgriBriefing said "We are absolutely delighted to welcome the team at Stratégie grains to the AgriBriefing portfolio. The European grain markets are becoming an ever more important part of the global agri-economy and we have long admired the work that Andrée, Jean-Christophe and their superb team do in this sector. The reports Stratégie grains produce are well respected in the industry and the analysis that they provide is business critical and moves markets".
"Over the past 10 years we have been steadily building AgriBriefing as the leading global provider of market data, pricing and intelligence products for the agribusiness sector. The Stratégie grains business will sit closely alongside many of our other brands across the agri-food supply chain".
Andrée Defois, president of Tallage said "Since the creation of Stratégie grains in 1993, our mission has been to steadily address the evolving needs of our customers – operators across the grain market. The increasing interconnection between markets, combined with the greater professionalism and sophistication of companies in the agri-economy sector, generate many new challenges and opportunities for our business.
"The work carried out in recent months, alongside AgriBriefing's management, to study the possibilities for collaboration convinced us that this group has the ideal structure to allow us to develop our models and data to meet these challenges.
"Joining with AgriBriefing will enable us to continue the evolution and the development of our products and services, thanks to strong synergies with the other complementary brands in the group.
"A new chapter opens."
About AgriBriefing
AgriBriefing was formed in 2012 with a mission to provide information, news, market data, pricing benchmarks and networks across the global agribusiness supply chain. These markets are often opaque and fragmented but are becoming ever more international and interconnected. There is an ever-increasing need for information and data to help market participants operate more efficiently.
Our trusted brands include Feedinfo; Urner Barry's Comtell; Agrimoney; Farmers Guardian; FG Insight; LAMMA; Foreign Trade Data; Obsono; Seafood News; CropTec; Arable Farming; The Global Protein Summit; Dairy Farmer and Delphi.
About Tallage SAS
Tallage, the editor and publisher of the Stratégie grains reports, was founded in 1993. Tallage is specialized in agro-economy forecasting and provides services to clients all over the world, involved in agricultural production, trading , industry, animal production, shipping, banking, funds & official institutions.
Specialising in European and worldwide agricultural commodity markets, the areas of expertise covered by the Stratégie grains team are both numerous and highly specialized:
Grain, oilseed, protein crop markets
Markets for agricultural by-products (vegetable oils, oilmeals, DDGS)
Animal feeds sector
Biofuel markets (biodiesel and ethanol)
The Stratégie grains offering provides reference tools tracking the key fundamentals across these markets. Providing major insights for analysis and decision making, the toolkit is structured around three interconnected parts: reports, access to analysts and the web data service.