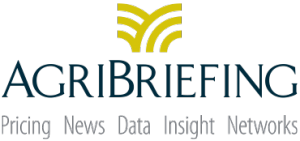 Deal positions AgriBriefing to continue building the leading business information, price reporting and data specialist for the global food and agribusiness industry with funding in place to support further M&A opportunities.
AgriBriefing, the specialist business information company covering global agribusiness, today announces that management has completed a buyout of the company with financing from funds managed by Ares Management Corporation (NYSE:ARES) and existing partner, Horizon Capital.
AgriBriefing was established in 2012 with a mission to build the pre-eminent vertical business information company specialising in global agribusiness. The company has grown fast over the past 7 years and currently employs some 200 people in the UK, Netherlands, France and the US.
Operating across the US$8tn agribusiness industry AgriBriefing is a premium data provider with leading commodity price reporting agencies (Feedinfo and Urner Barry), large exhibitions and conferences (LAMMA, CropTec, Feed Additives and the Global Protein Summit) and information services (Farmers Guardian, Foreign Trade Data, Agrimoney and Seafood News).
AgriBriefing is set to grow EBITDA at market-leading organic rates in excess of 30% this year.
This buyout delivers both a premium return for our shareholders while also setting us up for our next stage of development. The company sees a significant opportunity to be the consolidator of information, pricing and data assets from across the global agribusiness supply chain.
Rory Brown, Co-founder & CEO of AgriBriefing said "I am extremely proud of the company our team has built over the course of the last 7 years but also enthused for the opportunities still to come. We have shown that we can construct a robust, high margin, global business at pace – both organically and via targeted acquisitions. We welcome the continuing support from our friends at Horizon Capital and the financing from Ares Management with the additional financial firepower that brings."
Adam Lewis, Partner at Horizon Capital, added "We're delighted to have supported Rory, Rupert and the team in the transformation of the business into a global, premium and price reporting led data and information provider, with two significant international acquisitions since we invested. This transaction delivers both a good return for our investors and brings on board a strong new partner in Ares, who we look forward to working alongside to support the continued growth of the business."
Mike Dennis, Partner and Co-Head of European Credit in the Ares Credit Group, added "We are excited to be participating in the next stage of AgriBriefing's growth. The business is a great example of the type of company Ares is looking to support with a demonstrable track record of growth, strength and depth in the management team, as well as significant organic and M&A led opportunities for the future."
About AgriBriefing
AgriBriefing supports an international community of agribusiness professionals, operating across multiple sectors of the value chain to improve yields, purchase more effectively and build better businesses. AgriBriefing's trusted brands deliver price reporting; premium news; analysis; data; insight and market intelligence. Across AgriBriefing's market intelligence businesses we provide the independent benchmarks around which agricultural inputs and produce are traded. Over 500,000 professionals in 150 countries rely on our data and information services to make business decisions worth hundreds of billions of dollars. www.AgriBriefing.com
About Horizon Capital
Horizon Capital is a buyout and growth capital investor providing equity capital to fast growing businesses in the technology, data and business service sectors. It focusses on partnering with talented management teams and supporting them to accelerate growth organically and through acquisition. Alongside AgriBriefing, Horizon is an investor in Sabio, a leading provider of digital customer engagement technology; Bellrock, a tech-enabled commercial and regulatory property-related risk manager; Churches Fire, a fire safety compliance service provider, and Wireless Innovation, a Machine-to-Machine and Internet of Things connectivity and communications specialist. www.horizonpe.co.uk
About Ares Management
Ares Management Corporation is a publicly traded, leading global alternative asset manager with approximately $137 billion of assets under management as of March 31, 2019 and 18 offices in the United States, Europe, Asia and Australia. Since its inception in 1997, Ares has adhered to a disciplined investment philosophy that focuses on delivering strong risk-adjusted investment returns throughout market cycles. Ares believes each of its three distinct but complementary investment groups in Credit, Private Equity and Real Estate is a market leader based on assets under management and investment performance. Ares was built upon the fundamental principle that each group benefits from being part of the greater whole. www.aresmgmt.com