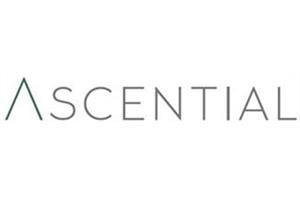 Ascential plc (LSE: ASCL.L), the specialist information, data and analytics company, today announces that it has entered into an agreement to sell Glenigan, a brand within the Built Environment & Policy segment, to Byggfakta Group, for £72.9m in cash. Completion is expected in Q1 2021 subject to an EU competition clearance required by the buyer.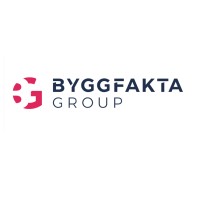 As previously indicated, the nature of Glenigan's business is not aligned with Ascential's strategic priorities. This disposal will allow capital to be allocated to core areas of the Company and in particular, the fast growing Digital Commerce segment, including organic investments and potential M&A opportunities.
In the financial year ended 31 December 2019, Glenigan generated revenues of £12.2m and Adjusted EBITDA before allocation of central costs of £6.8m. Following the disposal, central costs allocated to this business amounting to approximately £1.5m in 2019, will be mitigated through transitional services agreements and cost savings over the coming year. The gross assets of Glenigan as at 30 June 2020 were £7.1m*.
Duncan Painter, Chief Executive Officer of Ascential, said:
"We are delighted that Glenigan has found a good home. The sale is a step forward for Ascential and our customers as our strategic focus and investments can be further concentrated on our core customer proposition: enabling our customers to design and create the right products, maximising their marketing impact and optimising their digital commerce performance."
*In addition, as at 30 June 2020, Ascential held £24.1m of acquired goodwill and intangible assets arising on consolidation in relation to the Glenigan business.
About Byggfakta Group
The journey started in 1936 when Byggnadsupplysningar (Byggfakta) was established in Stockholm, Sweden. Parts of the operations were moved to Ljusdal during the 1970's and eventually, also the head office was moved to Ljusdal in 1985.
The company was acquired by Thomson International in 1988 and then sold to Segulah and Sture Wigart in 1996. In 2000 the company was acquired by Reed Business Information.
During the fall of 2001, Docu Group was founded through a merger of three companies, Swedish CityMark, Swiss Schweize Baudocumentation and German Baumarktvorschung. The companies had operations within information services, although from three different business areas, real estate (SE), product (CH) and project (DE). Docu Group acquired Byggfakta from Reed Business Information in 2009.
Over the years Docu Group has acquired additional companies and grown from SEK 180 million in sales to SEK 1.4 billion. In 2014 Docu Group was divided into two units, one unit operating in the German-speaking countries and one Nordic unit acquired by Segulah.
On September 26st 2017, Segulah IV L.P. and minority stakeholders signed an agreement about selling 100% of DOCU Nordic to Stirling Square Capital Partners.
In 2020 the company changed name to Byggfakta Group.
In September 2020, Stirling Square Capital Partners sold 42% of its stake in Byggfakta Group to TA-Associates.
The operations consist of six business areas: Project Information, Product Information, Property Information, Healthcare Information, Media and Tender.