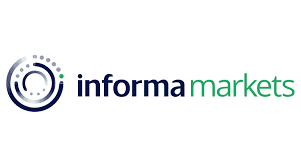 The onset of the COVID-19 pandemic was a sudden jolt to organizers of face-to-face events, and perhaps none more so than Informa plc, the world's largest exhibitions firm, which has been forced to cancel or postpone more than 450 live events originally scheduled for the spring and summer.
But even as states and municipalities lock down, the need to connect buyers and sellers endures, leading organizers across the industry to turn to virtual events as a means of keeping constituents engaged and recouping some lost business.
"The appetite for communities to connect online is tremendous," says Rick McConnell, president of North America for Informa Markets, the company's exhibitions division. "You're not traveling, so your ability to control your calendar is a little better, and your desire to connect and network with industry professionals never goes away."
One obvious solution that's emerged has been webinars, a familiar product, of which Informa Markets is producing around three-times as many as it traditionally would have. But these are just one element in what McConnell describes as a spectrum of digital products, ranging from podcasts and videos at the most basic level all the way up to the most complex and difficult experiences to translate online: full-scale, virtual trade shows.
The latter are a relatively new offering, driven mostly by necessity, with events of any kind unlikely to return until the Fall at the earliest (even August now feels "queasy," McConnell says). But perhaps most importantly, these online gatherings are laying the groundwork for the exhibitions industry's path into the future, which Informa believes will increasingly center around hybrid live and virtual events.
"Going forward, the power of coupling a live event with a better built-out virtual experience is what we're all about," he says. "It's a really difficult time to be in live events, as we all know. But once the dust settles, you're going to have a much richer community connection through virtual vehicles coupled with a really great live event where it all culminates. That is the way the business is going to run in the future."