Singapore-based music platform BandLab Technologies, which last year acquired Guitar and MusicTech magazines, is increasing its investment in media by buying New Musical Express (NME) and Uncut from TI Media (formerly Time Inc UK).
NME was one of the UK's oldest music weeklies and (copying America's Billboard) became the first to publish the record charts when it launched in 1952 as "The Accordion Times and Musical Express". Its early website, launched in 1997, quickly became one of the world's largest music sites. But weekly circulation, which had peaked at 300k in the 1960s, fell to just 15k by 2015 when it became a 300k free weekly. After incurring losses of at least £2m for two years as a free magazine, NME ceased printing and became digital-only (and profitable) in 2018. Uncut was launched 22 years ago and currently sells some 40k copies, about 50% of its peak. The monthly is believed to be making profit of some £600k, half of which is generated by bookazine-priced specials produced from the NME archives.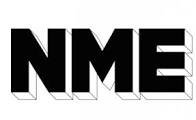 NME and Uncut are being acquired for some £7m, an above-average 8x EBITDA price that might partly reflect the value of the 65-year archive. It is believed that BandLab plans to revive NME as a monthly print magazine.
The music magazines are among the first divested by TI in plans to trim the company's 40-brand portfolio. The company which, as IPC Magazines, once accounted for more than 50% of all magazines sold in the UK, now has revenues of £200m, 30% down in the last three years. Operating profit in 2017 was £20m, just enough to meet the rationalisation costs of the company which, 12 years earlier, had pre-tax profits of £70m.