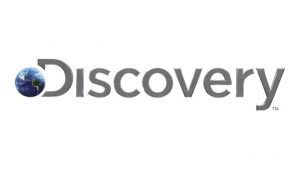 Discovery Inc, of the US, has acquired the monthly magazine Golf Digest from Condé Nast in a deal estimated to be worth $30-35m. Discovery is making a push into golf entertainment with a 12-year, $2bn PGA Tour contract, a content deal with resurgent champion Tiger Woods, and its GolfTV streaming service which offers instruction, equipment advice, course rankings, travel destinations and online bookings to subscribers.
Discovery, Inc. has announced that it has acquired Golf Digest from Condé Nast. Golf Digest is the world's No.1 golf media brand and will extend Discovery's global golf media business through Golf Digest's multiplatform distribution and reach.
The acquisition creates a powerful programming engine by adding Golf Digest to GOLFTV's offerings that already include exclusive carriage of the PGA TOUR, the European Tour, and the Ladies European Tour, as well as the Masters Tournament, in select territories outside the US and Discovery's exclusive global content partnerships with Tiger Woods, winner of 81 PGA TOUR events and 15 Major championships, and Francesco Molinari, winner of three PGA TOUR events and the reigning Open champion.
The addition of Golf Digest boosts Discovery's global golf ecosystem with a leading platform in the US, which will allow the company to now reach golf fans with everything associated with the game, including instructional videos, equipment advice, course rankings, travel destinations, online bookings and more.
"Golf Digest is a world-class brand that has become the 'go-to' authority for millions of golf enthusiasts, professional players and global advertisers," says David Zaslav, President and CEO of Discovery, Inc.
"It's a natural strategic fit with Discovery's goal to be the leading golf media platform in the world. Through our investments with the PGA TOUR, the European Tour and our partnership with Tiger Woods, we wanted to bolster GOLFTV's international offerings with Golf Digest's award-winning journalism, broad consumer reach and deep content library while also creating the largest US digital golf business. Jay Monahan and the PGA TOUR have been great partners and we are excited to expand our mutual vision to bring these amazing players and all of their terrific play to more people on more devices in every market in the world."
What it means for Australian Golf Digest Discovery will seek to leverage its global scale, with reach into 220 markets and territories, to further grow the Golf Digest brand around the world.
With Australia being one of its key target areas, Discovery's acquisition of Golf Digest is set to bolster the market-leading content already offered by Australian Golf Digest under its publishing licence with Golf Digest, including print, digital and via its popular online video platform Australian Golf Digest TV.
"The content and marketing potential for combining the resources of Discovery, the PGA Tour, Tiger Woods, GOLFTV and Australian Golf Digest is the stuff that dreams are made of in our industry," says Australian Golf Digest Editor-in-Chief Brad Clifton. "Except now it's a reality for us here in Australia.
"Fittingly, this deal also reunites Australian Golf Digest with Tiger Woods ahead of the 2019 Presidents Cup, as Tiger has partnered exclusively with Discovery to produce deep- dive video instruction and features. Given the reaction to his 2019 Masters victory, which saw www.australiangolfdigest.com.au reach a record 183,000 unique visitors in the month of April alone, we're really excited about that, and how we can help create GOLFTV content with a quintessential 'Aussie' flavour.
"Our goal has always been to grow the game of golf nationwide, and we look forward to working with Discovery and US Golf Digest to develop a strategy that brings even more amazing content on all platforms to golfers across the country."
Tiger Woods said: "This is an important step in enhancing and expanding the global reach of Discovery and GOLFTV. It gives me another platform to tell my story directly to fans and makes my partnership with Discovery even stronger. This acquisition, along with what Discovery and GOLFTV have already done with the PGA TOUR, is great for the game of golf."
Nick Cutler, Managing Director of CMMA Digital & Print Pty Ltd – publishers of Australian Golf Digest and New Zealand Golf Digest – said the deal reinforces where both titles stand in their respective markets.
"Since we acquired Australian Golf Digest in July 2015, we have set about building the brand beyond print to encompass a full suite of digital assets," Cutler said. "With only a third of our monthly reach now coming from the print magazine, the rest of the 450,000 golfers engage with us across our digital, social and web broadcast assets. More recently we have mirrored this investment in launching New Zealand Golf Digest with great success. With this Discovery acquisition of Golf Digest, this takes us to a whole new level.
"The Discovery–Golf Digest deal is brilliant for golf, particularly in Australia and New Zealand. The investment in the broadcast alone (GOLFTV) across the range of tours will simply mean golfers will be able to see more golf than ever before. Add the Golf Digest assets, and it is a clear win for the golf consumer in our region. For our commercial partners, it will open up a wider range of commercial assets across multiple pillars. This golf-playing audience will be by far and away significantly larger and more engaged than anything else we have seen in our market to date."
Australian Golf Digest's award-winning editorial content, including news, instructional videos and rankings, as well as industry leading assets such as the biennial 'Australia's Top 100 Courses' ranking and the annual equipment 'Hot List', will drive engagement for GOLFTV around the world, provide opportunities for Discovery to leverage its golf content, and bring more exciting opportunities to partner with the PGA TOUR and all the world-class players.