CEO Steven Kotok on how a legacy business model can still work in 2019.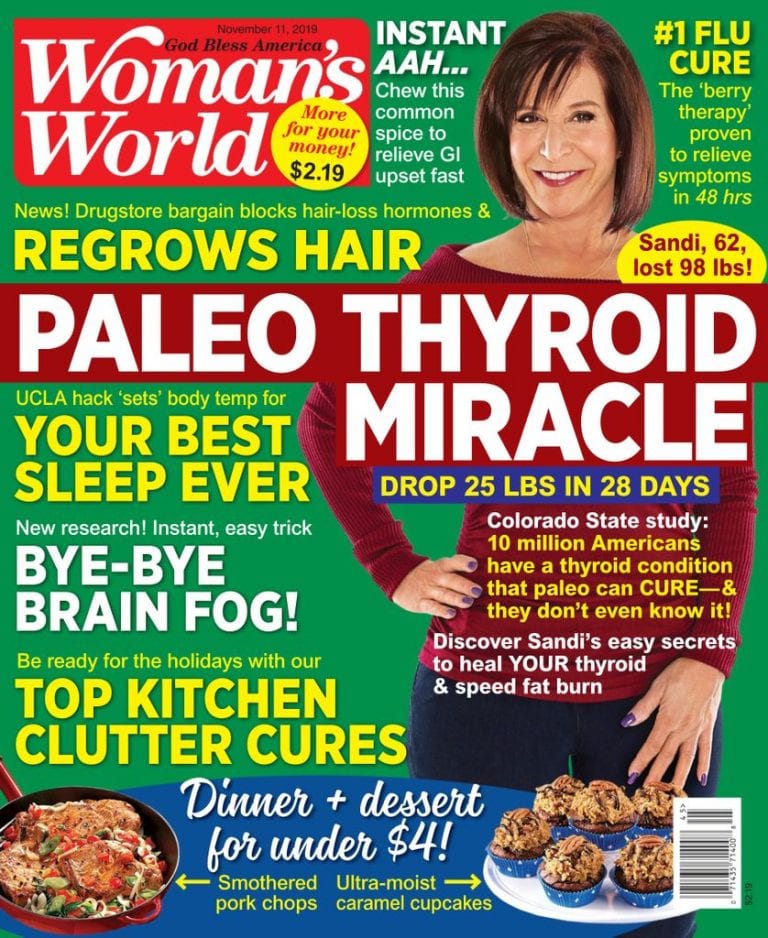 Scrappy isn't necessarily a word you'd use to describe a publishing company that houses the two best-selling titles on U.S. newsstands, but at Bauer Media Group USA, the company's mindset is exactly that.
Since Steven Kotok joined the organization as CEO in 2016, he has divested its entire celebrity portfolio to focus on its two core assets—Woman's World and First for Women—in order to increase margins and become a more nimble company that can dominate a market space and wisely invest in new opportunities.
In an age when most publishers are pulling back copies from newsstands, focusing on subscriptions or putting their eggs in a digital basket, Kotok is taking advantage of his company's market position by leaning into single-copy sales, including Bauer's most recent launch: a Walmart-exclusive title. And his company is dedicating more resources into its existing portfolio, with an eye on the future of what Bauer Media USA will become over the next several years.
Kotok suggests that so far the new strategy is working, and not only are margins increasing, but advertisers are excited to work with brands who can reliably reach consumers who are willing to pay for content.
Data support his claim. Woman's World, its flagship brand, nearly outsold Meredith's entire 22-title portfolio with more than 30 million total single-copy sales last year, according to data from the Alliance for Audited Media. And it outsold Hearst and Condé Nast's entire portfolios combined. But it's also increased its ad page sales for three consecutive years and its share of market has grown nearly 97% (per PIB data).
Given this somewhat anachronistic business model for 2019, we needed to pick Kotok's brain and see why this strategy is working. So we sat down with him on two occasions to hear more about the company, and why it's succeeding.
Folio: So a lot has changed over the past two years at your company. Specifically, you divested most of your portfolio to concentrate on your core assets, which are Woman's World and First for Women. So what indicators did you see that led you to this decision and not merely try to make things work with a "more is more" strategy?
Steven Kotok: We were really looking at what was best for our celebrity titles. It became clear that there should be one owner, so the question was whether we should acquire or divest some of our portfolio. Ultimately, the decision was made on the realization of where that celebrity category should go and what our place would be in it. After looking at the market, we just felt that what we do in the women's space is so unique and we have a leadership position in it, that that was really where we wanted to make our big bet. So we divested our celebrity titles as really part of a larger project to invest in the women's space in a big way.
Folio: So what have you done with the cash, where are you placing the chips on the table?
Kotok: We have invested a lot internally. We invested in a reader's study of all our women's readers. We invested in a rebranding for our advertisers. But really, it's all coming out of our ongoing cash flow. The divestment increased our overall margins. So the big investment will be in acquisition, which is currently what we're looking to do now. It'd be great if something came along in the next month or six months, but it's a pretty thorough process and you have to wait for the right opportunity. But we're hoping within the next 12 months we have something that fits and really adds value to the company. So that's where we are right now.
Folio: Are you strictly looking at a publishing play or are you willing to invest outside that box?
Kotok: We definitely have our eyes open. Whatever we acquire will most likely have a female audience or user base. We don't think of ourselves as a print company or not a print company. We're really a company that makes its money from its users, so a digital property or utility that makes its money from a user revenue model would be a more organic fit.
Folio: Diversification has become the name of the game in publishing now. However, you have found a great revenue stream in an area in which many are struggling: the newsstand. When you look around at other titles, they seem to have hit their saturation point. Do you think you still have room to grow on the newsstand or is a more diversified revenue strategy the next logical step in your evolution?
Kotok: We make a lot of money at the newsstand and engage a lot of readers. That leads us to do very well, so that's where our bread and butter is and what keeps our business healthy. But we are investing a lot in reaching our readers through subscriptions. We know we need to reach our readers on more than one channel. Also, ad revenue is up—and not only growing in share, but in volume. I know that's not a diversification strategy, but it's a place where we felt we could improve.
When I hear people say diversification, I know what they mean, but I think you have to grow in areas where you can succeed organically. I think there are areas you can grow through extensions and then there are areas where one revenue stream can almost be as good as another. That's kind of the magic of managing a content business—finding revenue streams that all work in harmony together, opposed to diversifying in a bunch of directions where the cultivation of one revenue stream may actually make it more difficult to pursue your core mission.
So if and how we choose to diversify, we will try and do it in a way that is an outgrowth of what we do, which is provide a service to our audience, and not just a new revenue stream because we want more revenue.
For more see Folio: