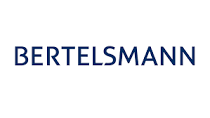 Bertelsmann, Europe's largest media group by sales, plans to double its investments in China, India and Brazil over the next three to five years to €1bn as it diversifies away from its home market in Europe.
In an interview, chief executive Thomas Rabe said the company currently generated €500m of its revenues from growth regions such as China and planned to increase that to more than €1bn, partly through acquisitions.
Mr Rabe said Bertelsmann currently had €500m of invested capital in the so-called "growth regions", which include China, India and Brazil, and expected this to "more than double over the next three to five years".
Such regions would account for about 10 per cent of Bertelsmann's revenues in the future, up from 2-3 per cent currently, while the US would make up more than 30 per cent and Europe less than 60 per cent.